NEWS
Racist Man Caught On Video Spitting On Asian Woman, Calling Her A Racist Slur While Skateboarding



One couple's evening was interrupted when a stranger on a bike yelled an anti-Asian racial slur and spat on the woman.
A video posted to Instagram on Saturday, July 18, showed Jessica Lau and her boyfriend, Braeden Riehl traveling through the Riverwalk pathway in Calgary, Canada's Inglewood neighborhood. It was roughly 8 p.m., Lau said, when she passed someone riding their bike. He spat on her as he went by and called her a "fu*king ch*nk!"
Lau's boyfriend was filming her from behind when the attack took place.
"From the video, you can't exactly see that the spit landed on me but it actually sprayed the side of my face and landed on my leg as well," Lau said.
She said that after the video stopped recording, the stranger approached a caucasian couple behind them and spat on them as well.
"They were like, 'yeah he spat on us too and called us stupid white people,' something along the lines of that," she said.
The attacker was later identified as Justin Williams from Calgary, Canada.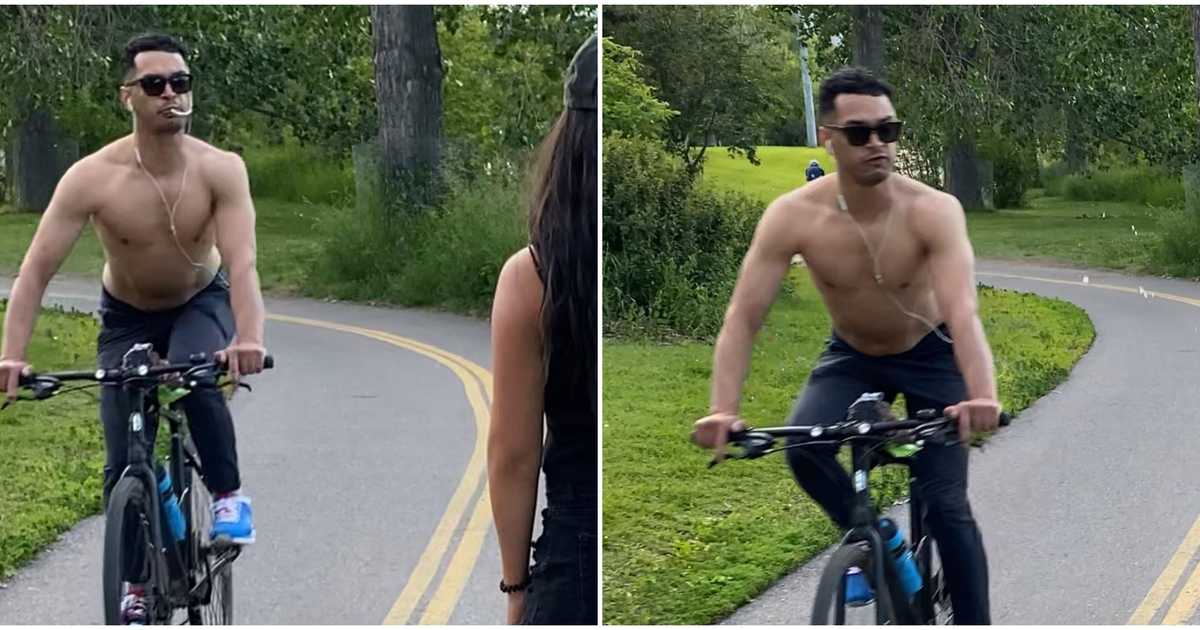 "This man spit on my girlfriend @itsjesslau DURING A PANDEMIC and called her a 'fu*cking chink' and sped off on his bicycle," Jessica's boyfriend, Braeden Riehl, wrote after the attack. "We are outraged. He also did this to another couple behind us who were Caucasian. I can't believe I caught this on video. So much for a Saturday night out hey?"
Following the attack, Lau uploaded a video thanking everyone for their support and nothing that police have pending charges against Williams.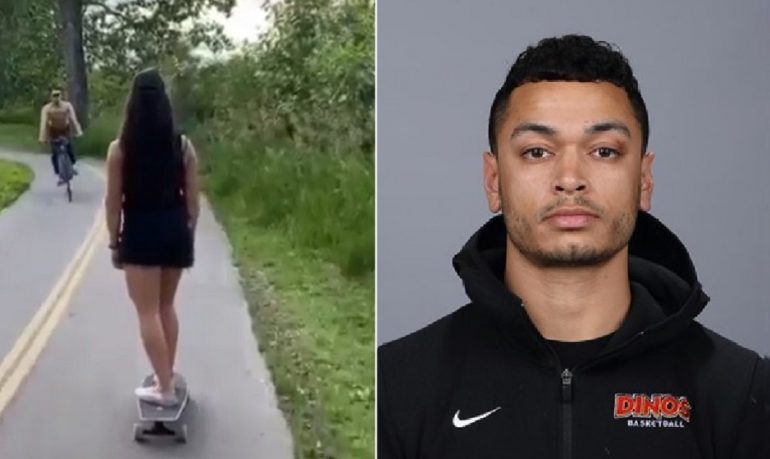 Lau said she received multiple messages from strangers saying that they too had been attacked by Williams.
"The fact that I do know that he's going to pay for his actions just puts my mind at rest and I hope that it helps everyone else as well," Jessica said.
The University of Calgary issued a statement on Sunday noting that Williams is no longer an employee of UCalgary: "We strongly condemn the actions in this video and join the community in extending our support to victims Jessica and her boyfriend. Justin Williams has not been an employee of UCalgary since February and his past social media comments were reported to CPS by our staff."
We strongly condemn the actions in this video and join the community in extending our support to victims Jessica and her boyfriend. Justin Williams has not been an employee of UCalgary since February and his past social media comments were reported to CPS by our staff.

— U Calgary (@UCalgary) July 19, 2020