NEWS
Trump Jr. Uses Halyna Hutchins' Death To Sell 'Alec Baldwin Kills People' T-Shirts
Donald Trump Jr. is using the tragic death of cinematographer Halyna Hutchins to sell merchandise on his website that mocks Alec Baldwin, who fatally shot Hutchins during an on-set incident last week.
The T-shirts promoted on his website include the tagline "guns don't kill people, Alec Baldwin kills people."
The shirts retail for $27.99 and appeared online after Baldwin accidentally fired a prop gun on a movie set near Sante Fe that killed Hutchins and injured director Joel Souza.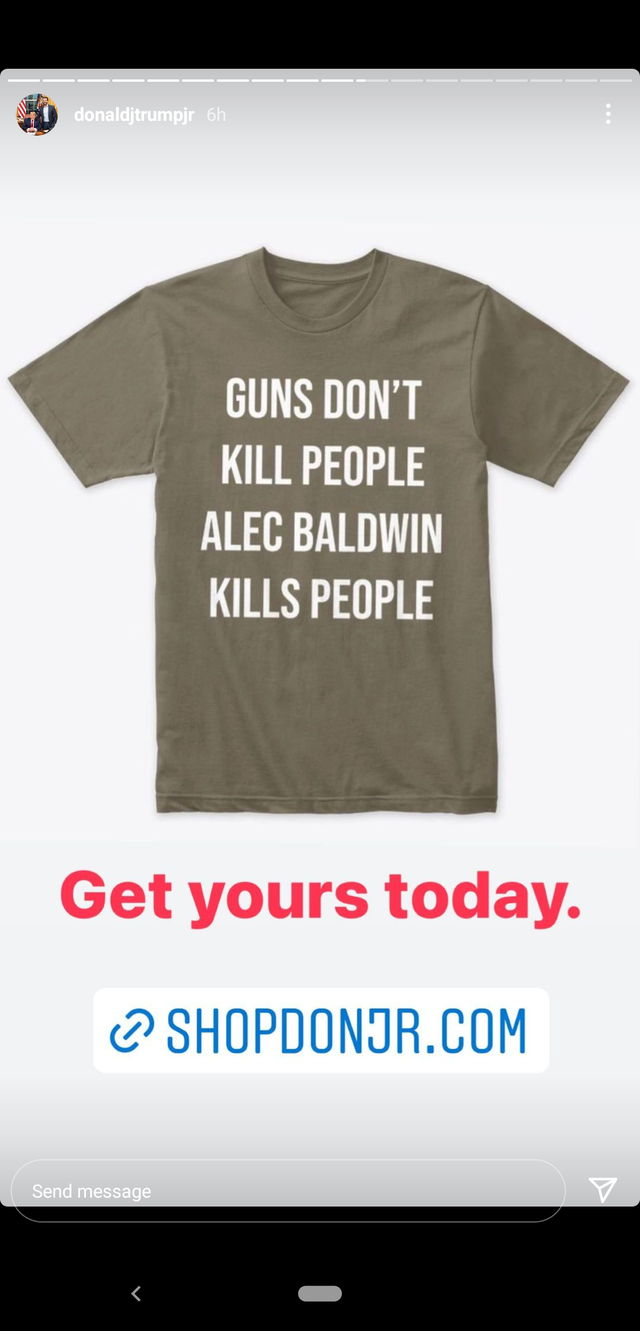 Trump also took to his Instagram to share a meme that said, "Let's all watch Alec Baldwin blame the gun" with the caption, "It's only a matter of time."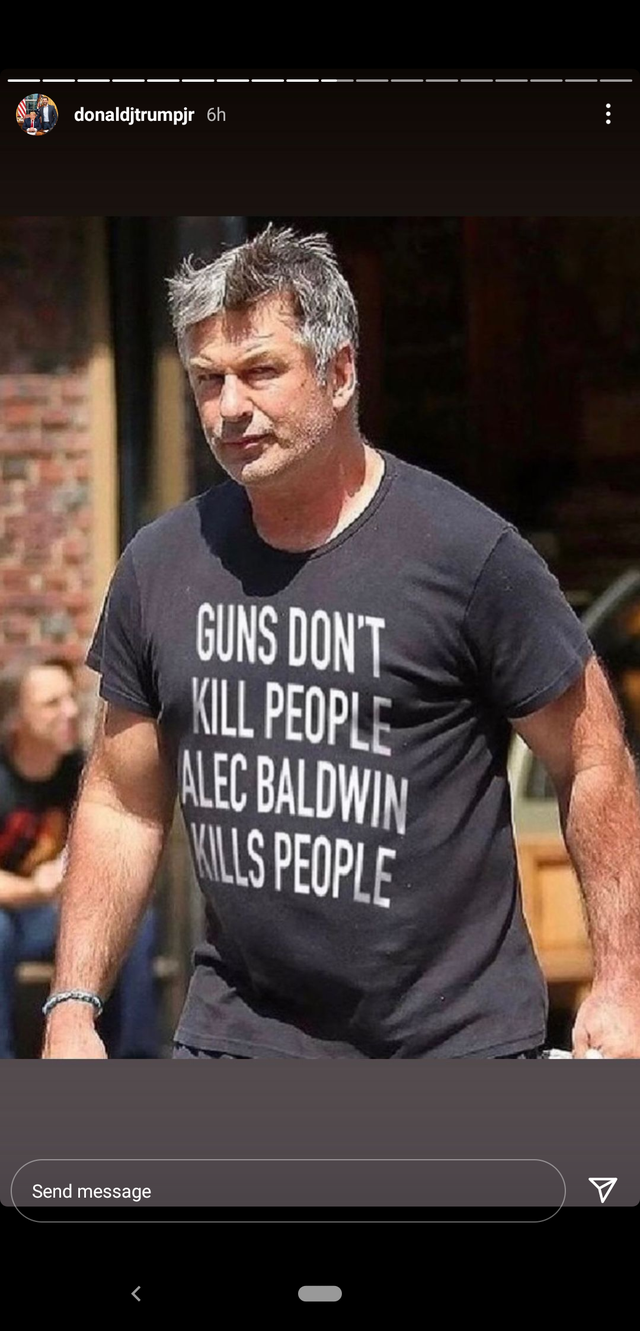 Last week Trump Jr. posted a meme with the caption, "That look when an anti gun nut kills more people with a gun than your extensive firearm collection ever has."




He also promoted the shirt on Instagram with a doctored image of Baldwin.
Trump Jr. rejected criticism of his actions in an Instagram story, saying: "Screw all the sanctimony I'm seeing out there. If the shoe was on the other foot Alex Baldwin would literally be the first person pissing on everybody's grave trying to make a point. F*ck him!"