NEWS
Anti-Vax Kickboxing Champ Dies Of Covid After Discharging Himself From Hospital: Report
A world-renowned kickboxing champion has died from Covid-19 complications after he refused to acknowledge he had the virus and discharged himself from the hospital, reports Yahoo Sports.
Frederic Sinistra, known as The Undertaker in the kickboxing community, died at his home in Ciney, Belgium.
Sinistra, 41, said the "little virus" would not stop him despite being admitted to intensive care with breathing difficulties in late November. He shared a series of photos of himself in intensive care using breathing tubes.
The three-time world champion told his social media followers he would treat his symptoms from home but he suffered a heart attack on December 15 and his partner announced he died the following day.
The Belgian-based fighter had previously been critical of government restrictions to contain Covid-19 in Belgium.
On November 26 he announced that a fight planned for December 4 had been canceled, saying he was "disgusted" after being forced to cancel the event.
"A warrior never abdicates, I will come back even stronger," he wrote.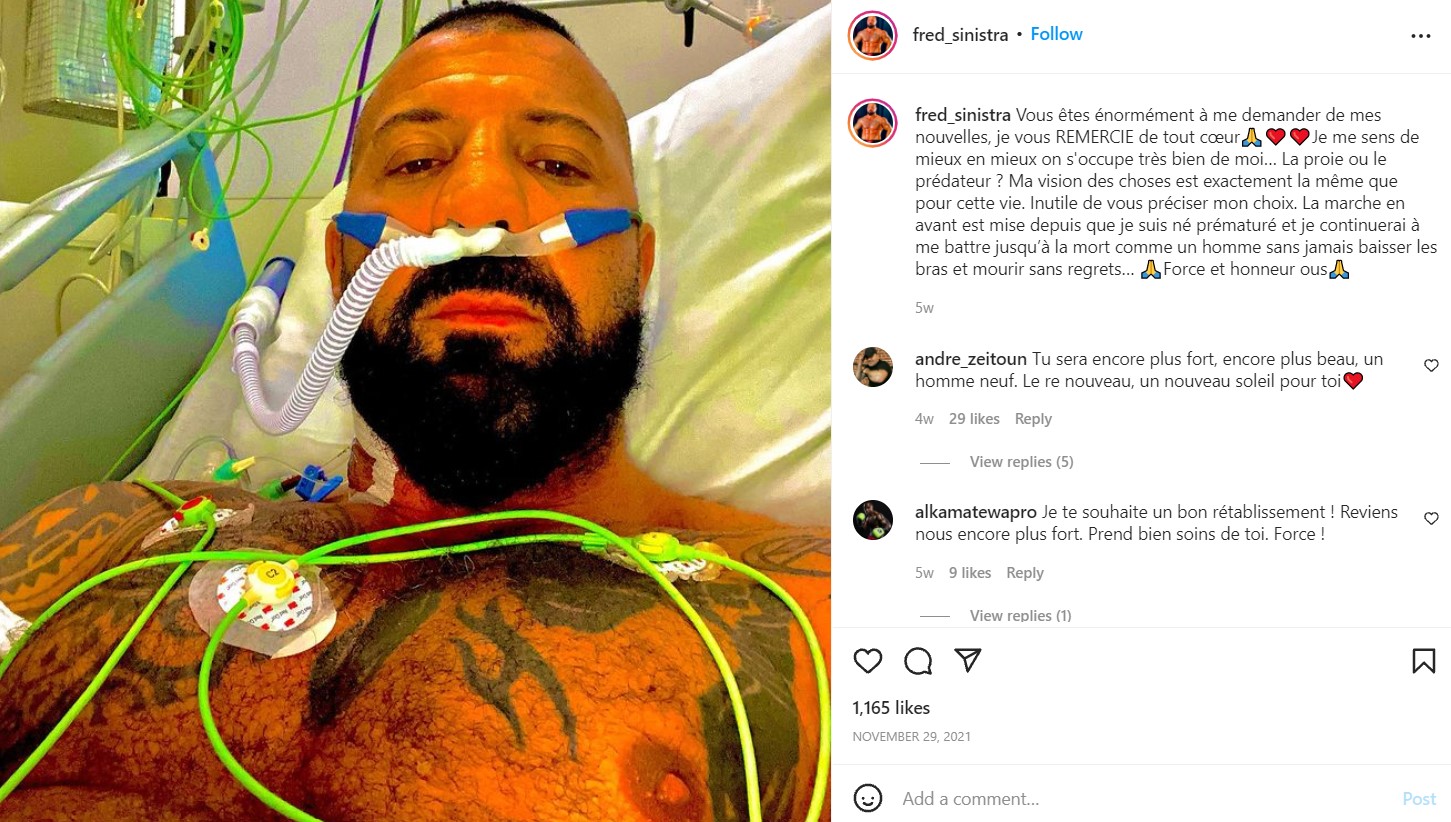 He later wrote: "I was born premature and I will continue to fight to the death like a man without ever giving up and dying without regrets".
His coach, Osman Yigin, said he had managed to convince Sinistra to go to the hospital after he began displaying Covid-like symptoms.
Yigin told Belgian media outlet SudInfo that he'd threatened to refuse to train the fighter unless he sought treatment.
Sinistra – once branded 'Belgium's strongest man' - died in his hometown of Ciney shortly after deciding to leave the hospital and treat himself with oxygen at home.